Places to visit in Ooty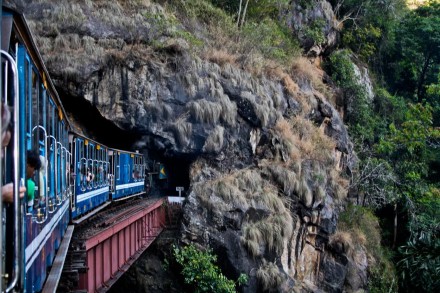 Nilgiri Mountain Railway
At the height of 2,600m stands Udhagamandalam (Ooty) The Queen of Hill Stations. The 'Nilgiris toy train' connect Ooty to mettupalayam, at the foot of the Nilgiris.The construction of this line was a big challenge as the terrain is rather tricky. It was in 1854 that the first plans were drawn to build a mountain railway from mettupalayam to the Nilgiri Hills. But it was a good 45 years later in 1899 that the first train chugged up this track. This railway is widely regarded as a marvel of engineering.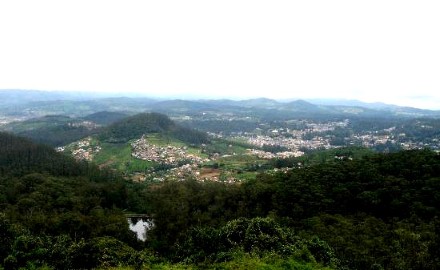 Doddabetta Peak
The Doddabetta Peak stands at an altitude of 2,623 meters. It is the highest point in the district, making it possibly the best vantage point around Ooty. It is merely 10kms from Ooty so you can simply grab your camera and head straight to the peak, and click amazing pictures of the valley below. On a clear day, which is honestly not that often, one can see far off areas, even the plains of Coimbatore and the flat highlands of Mysore.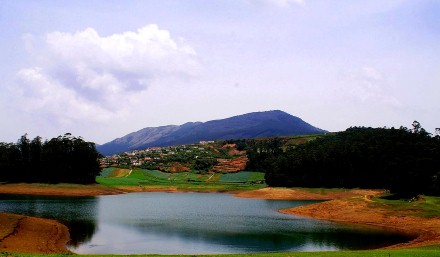 Avalanche lake
Avalanche Located at a distance of 28 kms from Ooty. A beautiful lake surrounded by a thick shola where even sunlight cannot penetrate the thick foliage and the forests have an abundant with a wide variety of avifauna and it is a nature lover's paradise. The lake is also used by tourists as a camp site wherein they pitch tents near the lake. Other tourist activities in the area include rafting across the lake and trekking the nearby hilly regions like Upper Bhavani where there are thick forests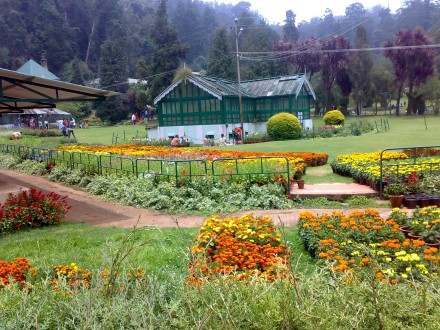 Ooty Government Rose Garden
Ooty Government Rose Garden, a very beautiful place in Ooty, for Rose lovers. A large variety of roses, spread across 4 hectares of land, is a very beautiful sight for the eyes. Formerly known as Jayalalithaa Rose Garden, Centerary Rose Park and Nootrandu Roja Poonga, the Government Rose Garden at Ooty is the largest Rose Garden in India.The Rose Garden is located on the slopes of the Elk Hill in Vijayanagaram of Ooty town.